My Blog
Posts for: August, 2016
By Dentistry For All Ages Inc.
August 20, 2016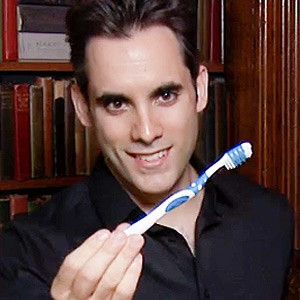 Magician Michel Grandinetti can levitate a 500-pound motorcycle, melt into a 7-foot-tall wall of solid steel, and make borrowed rings vanish and reappear baked inside bread. Yet the master illusionist admits to being in awe of the magic that dentists perform when it comes to transforming smiles. In fact, he told an interviewer that it's "way more important magic than walking through a steel wall because you're affecting people's health… people's confidence, and you're really allowing people to… feel good about themselves."
Michael speaks from experience. As a teenager, his own smile was enhanced through orthodontic treatment. Considering the career path he chose for himself — performing for multitudes both live and on TV — he calls wearing an orthodontic device (braces) to align his crooked teeth "life-changing." He relies on his welcoming, slightly mischievous smile to welcome audiences and make the initial human connection.
A beautiful smile is definitely an asset regardless of whether you're performing for thousands, passing another individual on a sidewalk or even, research suggests, interviewing for a job. Like Michael, however, some of us need a little help creating ours. If something about your teeth or gums is making you self-conscious and preventing you from smiling as broadly as you could be, we have plenty of solutions up our sleeve. Some of the most popular include:
Tooth Whitening. Professional whitening in the dental office achieves faster results than doing it yourself at home, but either approach can noticeably brighten your smile.
Bonding. A tooth-colored composite resin can be bonded to a tooth to replace missing tooth structure, such a chip.
Veneers. This is a hard, thin shell of tooth-colored material bonded to the front surface of a tooth to change its color, shape, size and/or length; mask dental imperfections like stains, cracks, or chips, and compensating for excessive gum tissue.
Crowns. Sometimes too much of a tooth is lost due to decay or trauma to support a veneer. Instead, capping it with a natural-looking porcelain crown can achieve the same types of improvements. A crown covers the entire tooth replacing more of its natural structure than a veneer does.
If you would like more information about ways in which you can transform your smile, please contact us or schedule an appointment for a consultation. You can also learn more about the techniques mentioned above by reading the Dear Doctor magazine articles "Teeth Whitening," "Repairing Chipped Teeth," and "Porcelain Crowns & Veneers."
By Dentistry For All Ages Inc.
August 05, 2016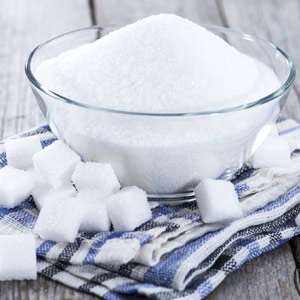 "Cut down on sweets, especially between meals" is perhaps one of the least popular words of advice we dentists regularly give. We're not trying to be killjoys, but the facts are undeniable: both the amount and frequency of sugar consumption contributes to tooth decay. Our concern isn't the naturally occurring sugars in fruits, vegetables, grains or dairy products, but rather refined or "free" sugars added to foods to sweeten them.
The World Health Organization and the U.S. Food and Drug Administration both advise consuming no more than 50 grams (about ten teaspoons) of sugar a day. Unfortunately, our nation's average per person is much higher: we annually consume around 140 pounds per capita of refined sugars like table sugar or high fructose corn syrup, more than three times the recommended amount. Soft drinks are the single largest source of these in our diets — Americans drink an average of 52 gallons every year.
The connection between sugar and tooth decay begins with bacteria that ferments sugar present in the mouth after eating. This creates high levels of acid, which causes the mineral content of tooth enamel to soften and erode (a process called demineralization) and makes the teeth more susceptible to decay. Saliva naturally neutralizes acid, but it takes about thirty minutes to bring the mouth's pH to a normal level. Saliva can't keep up if sugars are continually present from constant snacking or sipping on soft drinks for long periods.
You can reduce the sugar-decay connection with a few dietary changes: limit your intake of sugar-added foods and beverages to no more than recommended levels; consume sweets and soft drinks only at meal times; replace sugar-added foods with fresh fruits and vegetables and foods that inhibit the fermentation process (like cheese or black and green teas); and consider using mint or chewing gum products sweetened with xylitol, a natural alcohol-based sugar that inhibits bacterial growth.
Last but not least, practice good oral hygiene with daily brushing and flossing, along with regular office cleanings and checkups. These practices, along with limits on refined sugar in your diet, will go a long way toward keeping your teeth and mouth healthy and cavity-free.
If you would like more information on the relationship of sugar and dental disease, please contact us or schedule an appointment for a consultation. You can also learn more about this topic by reading the Dear Doctor magazine article "Nutrition & Oral Health."